Commercial Lines Bulletin
New Policyholder Self-Service Features
-------------------
-------------------
November 13, 2018
Citizens has implemented more self-service features for policyholders, as explained below.
---
---
Updating Phone Number and Email Address
First named insureds who are not registered for myPolicy now can update their phone number and email address via a link on the Contact Us and the myPolicy pages of the Citizens website. To update, they must enter specific policy information as it appears on their Declarations page or Policyholder ID Card.
Note: Existing myPolicy users must contact their agent to submit changes to this information.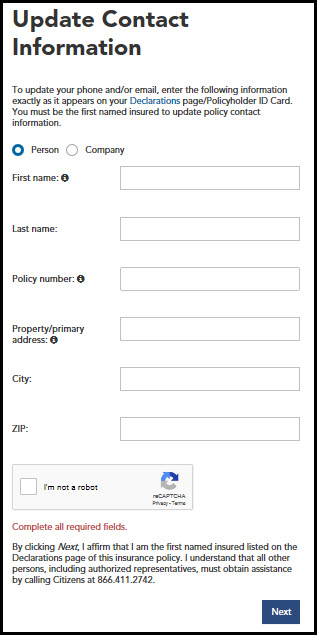 Figure 1: Update Contact Information first screen
---
---
After the first named insured submits the change:
Citizens will mail a letter to the first name insured, confirming the phone and/or email address update.
Their agent will receive a notification activity in PolicyCenter® with the subject Contact Information has been updated for Policy xxxxxxxx, which will display for 60 days.
A policy note will be added about the update.
---
---
Register for myPolicy
As part of this new feature and to promote use of myPolicy, Citizens has added a myPolicy registration option to this process. After a first named insured selects Yes to the myPolicy inquiry on the second Update Contact Information screen, they will be able to create their own myPolicy username in the screen that follows.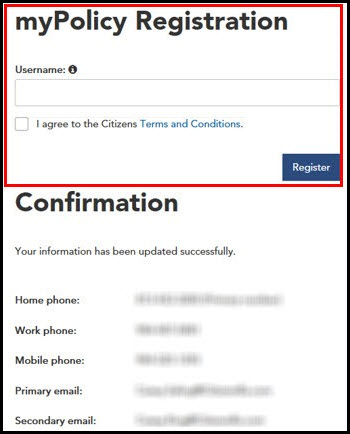 Figure 2: Update Contact Information third screen
---
---
Policyholder Communications
To communicate this new process and to encourage myPolicy registration, Citizens will send letters in the upcoming months to myPolicy nonusers with no email address on file or whose email addresses are incorrect.
---
---
Resources
Commercial Lines Bulletin: New myPolicy and Update to Website Login
Commercial Lines Bulletin: Enhancement to myPolicy: Submit Claims
Log in to the Agents site, and from the website's top menu, select Search → Search Frequently Asked Questions (FAQs), and enter myPolicy. Search returns include the myPolicy Overview for Agents job aid.
Policyholders can search frequently asked questions (FAQs) by selecting the Frequently Asked Questions link on the right side of the myPolicy Login page and using the keyword myPolicy.
---
---
---
Citizens provides agent communications online for historical purposes only, and the communications have not been updated to include any changes that may have been made after publication. Agents can find the latest information by reviewing the applicable underwriting manuals, and by logging in and accessing our FAQs, which are available from the top of any page on our website.
Here are the Newest Agent Bulletins
Latest Agent Updates Bulletins
Latest Personal Lines Bulletins
Latest Commercial Lines Bulletins
Email Distribution for Agent Bulletins
Nodo: cit-ewas01:8080