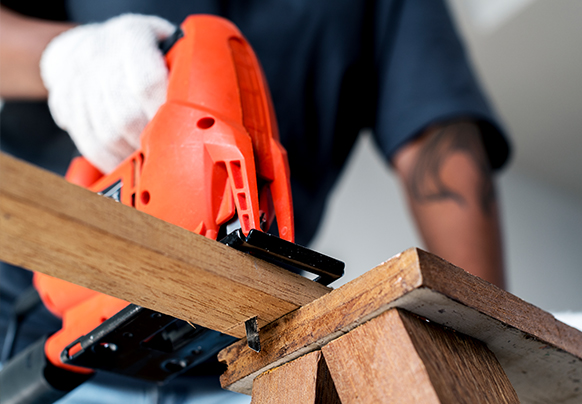 You already know that strengthening your home to withstand high winds helps safeguard your family and what's likely your most valuable investment. But did you know it could also help you save money?
Shutters, reinforced windows, roofing materials and other enhancements can not only help protect your home but can save money on your insurance if properly documented. Some features may already be present in your home. Others can be added as you make improvements.
---
---
Common Wind-Damage Mitigation Features
Doors and windows designed to withstand wind pressure and projectiles
Storm shutters or panels that protect your windows and other openings from wind, rain and projectiles
Roofing materials and coverings that are rated to resist high winds and water intrusion
Attachments for walls and roofs that are specially designed to prevent the roof from being blown off by severe winds
Roofs that are more resistant to high winds
---
---
Do you Qualify?
To find out if you qualify for mitigation discounts, you can have a wind mitigation inspection conducted by an authorized inspector who meets minimum requirements established by Florida law. Authorized inspectors can include home inspectors, building code inspectors, general contractors, engineers, architects or any individual who meets minimum requirements set forth by the Florida Office of Insurance Regulation (OIR).
They must complete the OIR Uniform Mitigation Verification Inspection Form (OIR-B1-1802) required by Florida law, which you can then provide to your agent. It's always a good idea to check with your agent before you complete any upgrades to ensure they qualify. For more information on wind mitigation and inspections, visit Citizens Learning Library.
---
---
Getting a new roof?
While many mitigation features may already be installed on your home, other features can be added after the home is built. If you are getting a new roof, for example, ask your roofer about wind mitigation features including secondary water resistance materials.
If you are replacing doors or windows, remember that all must meet minimum mitigation standards to qualify for a discount. Replacing a few but not all won't trigger savings. Be sure to talk to your agent to make sure you have the right documentation. They can also check to see if you qualify for other Citizens discounts.
As Florida enters the 2022 hurricane season, now is the time to make sure your home is ready in case the wind blows. Wind mitigation can help protect your family and your pocketbook. It makes sense ... and cents.