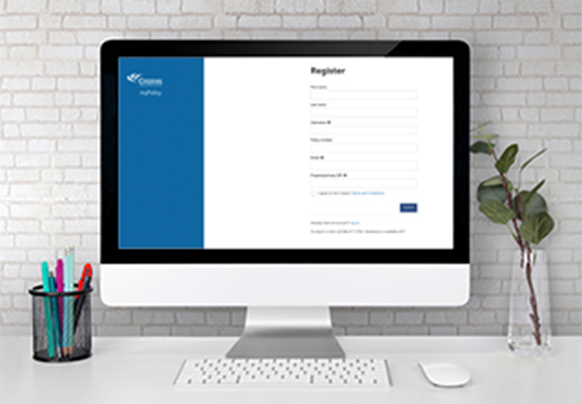 Want to take more control of your policy and claims handling? Register for myPolicy and Call Citizens First to report a claim.
myPolicy
myPolicy is Citizens' online, smartphone-friendly policyholder self-service tool. Once registered, Personal and Commercial lines policyholders can use it to report a claim seven days a week, 24 hours a day. Personal lines customers can also view their policy, billing information and, in some cases, even make a payment.
It's easy to use and ensures that your claim will be handled quickly. This can be especially helpful after a major storm. But in order to take advantage of myPolicy, you have to register.
---
---
Call Citizens First
Don't have myPolicy? Call the Customer Care Center toll-free any time day or night at 866.411.2742. You can report a claim to Citizens even before you know the full extent of the damage. Citizens will be here to assist you in reporting your claim.
When filing a claim, it helps to do the following, if you can do so safely:
Take photos of the damages
Protect your property from further damage
Keep all receipts of any repairs and expenses
For more information about the claims process, visit the Claims section of our website and read our Reporting a Claim in Four Easy Steps brochure. The Learning section of our website also provides a variety of brochures and videos to assist you before and after a storm.