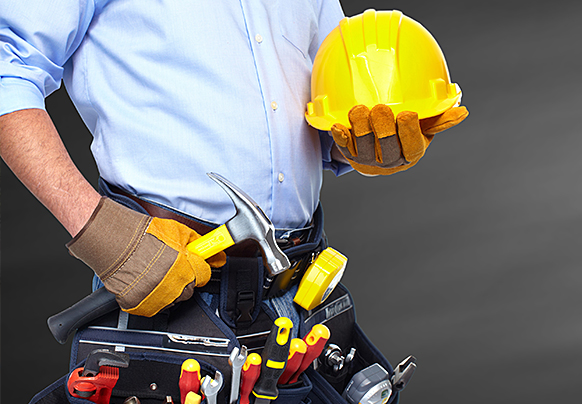 While hurricanes and other natural disasters often prompt acts of heroism and kindness, they also spawn less admirable behavior. Unscrupulous contractors, public adjusters and repair companies – bearing unsolicited sales pitches and deals that sound too good to be true – thrive in the frenzied days following any storm.
To protect yourself, contact Citizens first after a loss to ensure you stay in control of your claim. Whether you reach us online through myPolicy, through your agent or over the phone, contacting Citizens before beginning repairs can prevent additional headaches following a storm.
"Surviving and recovering from a catastrophic storm can be stressful, and there is no shortage of people willing to prey on consumers at their most vulnerable time," said Joseph Theobald, Senior Director of Citizens' Special Investigations Unit. "The last thing any policyholder needs is to get ripped off."
---
---
Think Before You Sign
Citizens advises you not to sign anything without a careful review. If you're asked to sign an assignment of benefits (AOB) contract, you may be signing away your rights and later left with unfinished repairs or forced to pay a contractor for repairs not covered by your policy. Your policy may also place a limit on emergency repairs until Citizens is able to inspect damages before permanent repairs are made.
You are most likely to be offered an AOB while making those emergency repairs or when companies come to your door soliciting business. These companies may tell you that repairs cannot be completed until you have signed an AOB contract, which allows the company to submit the claim and deal directly with Citizens.
Once you sign an AOB, you relinquish control of your claim. The assignee then has control and can decide to litigate, a decision that could delay the payment of your claim. More information on the potential pitfalls of assignments of benefits is available from the Department of Financial Services (DFS).
---
---
Unlicensed Contractors
Unlicensed and unqualified contractors are additional hazards following a storm. To verify if a contractor is licensed and to check compliance history, visit the Department of Business and Professional Regulation website.
Additionally, here are a few tips from Florida's Insurance Consumer Advocate, Tasha Carter:
Be wary of contractors who won't show you a copy of their license or provide you a written contract.
Avoid contractors who ask for large upfront payments or demand cash payments before beginning work.
Ask for proof of insurance. If the contractor is uninsured, you may be liable if they are injured while working on your repairs.
To report suspected insurance fraud, Citizens policyholders can submit a report online or call Citizens' Special Investigations Unit toll-free at 855.748.8596.
Customers also can contact the DFS Insurance Consumer Helpline at 877.693.5236. Your concerns will be promptly referred to insurance fraud investigators. Fraud claims can also be submitted online to the DFS' Investigative and Forensic Services.
Recovering from a catastrophic loss is already difficult, and it can be made worse by falling prey to a scam.