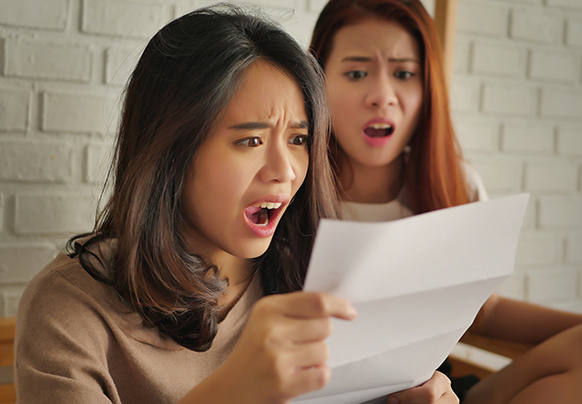 The holidays are quickly approaching, and Citizens' Information Technology Security Team would like to take a moment to help you stay safe this holiday season.
We have compiled a short list of tips from the websites of security agencies, such as the FBI and Cybersecurity & Infrastructure Security Agency (CISA), to help you stay safe while shopping and surfing the internet during the season.
---
---
Types of Common Scams
Online shopping scams: Scammers often offer too-good-to-be-true deals via phishing emails, texts or advertisements. Such schemes may offer brand-name merchandise at extremely low prices, or the products being sold are not the same as the products advertised.
Social media shopping scams: Consumers should beware of posts on social media sites that appear to offer vouchers or gift cards. Some may appear as holiday promotions or contests. Others may appear to be from known friends who have shared the link.
Work-from-home or holiday temporary job scams: Consumers should beware of sites and posts offering work they can do from home. These opportunities rely on convenience as a selling point but may have fraudulent intentions. Here are some tips from the Better Business Bureau to help avoid holiday job scams.
Gift card scams: During the holiday season, consumers should be careful if someone asks them to purchase gift cards for them. In these scams, the victims received either a spoofed email, phone call or a text from a person in authority requesting the victim purchase multiple gift cards.
Package delivery scams: The goal of this scam is to obtain personal information or gain access to an individual's electronic device. The scammer often pretends to be associated with a trusted mail delivery service claiming to have an undelivered package that may incur a holding fee. Read these fake package scam tips from the AARP – and don't be fooled by a fake package delivery scam.
Holiday travel scams: Individuals looking to book holiday travel reservations should remain alert to potential travel scams. Here are 5 tips from Norton to help avoid holiday travel scams.
---
---
Ways to Protect Yourself from Holiday Scams
Avoid clicking links in unsolicited emails or text messages: Links can be used to download malware. Verify that sources are legitimate before clicking emails, and scan email attachments with antivirus programs before opening them.
Be cautious of emails claiming to contain pictures in attached files. They may contain viruses.
Use only trusted merchants. Conduct a business inquiry of the online retailer on the Better Business Bureau's website.
Use multifactor authentication on your financial and social media accounts.
Secure credit card accounts, even rewards accounts, with strong passwords. Change passwords and check accounts routinely.
Keep your devices updated. CISA's online shopping article shows you how.
Be wary of online retailers who use a free email service (e.g., Gmail, Hotmail, etc.).
If the email or text is coming from a friend or family member, give them a call to confirm.
Beware of providing credit card information when requested through unsolicited emails.
Check your bank account and card activity regularly. If you see any irregular activity, contact your bank as soon as possible.
Banks, credit card companies and other financial institutions do not request information via email. Verify requests for personal information from any business or financial institution by contacting them using the main contact information on their official website.
Avoid filling out forms contained in email messages that ask for personal information.
Make charitable contributions directly, rather than through an intermediary, and pay via credit card or check.