Nicknamed "The Sunshine State," Florida is a great place to live. Whether you enjoy beaches or golf courses, nightlife or theme parks, it doesn't get better than Florida. What's more, you will have extra money to spend on these pursuits because Florida has no state income tax! Learn more about these cities below and at Visit Florida.
---
---
---
Jacksonville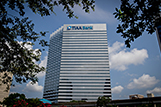 Jacksonville is Florida's most populous city, with all the amenities a major metropolitan area has to offer. This Atlantic coastal port city boasts of professional sports teams, restaurants, shopping, and many art and cultural events. Water sports of all types are readily accessible.
---
---
---
Tallahassee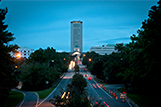 Florida's capital city, Tallahassee blends small city feel with many perks larger cities offer. Home to Florida State University and Florida A&M University, it offers year-round outdoor activities and a lively music, art and cultural scene, all nestled in the pine-forested hills of north Florida less than an hour from the Gulf of Mexico.
---
---
---
Field
Our customers live and work across Florida, which means Citizens needs employees in the field. Field positions are integral to our business model, allowing us to be there for our customers when they need us most. Positions include claims adjusters, fraud investigators, underwriters, agency managers, litigation administrators, claims managers and more.
Header - Why I Chose Citizens
Employee Testimonial - Ravi Tadiparthi
Pride and Purpose

"It means a lot to me that we serve an important purpose for the people of Florida. I take pride in my work every day and love that I am constantly challenged to deliver excellence."
- Ravi Tadiparthi
Systems Application Development Manager
---
---
Be Part of Citizens' Future!
Joining the Citizens team will provide many opportunities for personal and professional growth. Citizens offers competitive salaries, as well as great benefits that include a retirement savings plan with a generous company match, and medical, dental, vision, group life and short-term disability insurance.
Nodo: cit-ewas01:8080