PolicyCenter Upgrade
May 16, 2019
This summer, Citizens will upgrade PolicyCenter® to provide users an improved and more stable policy-management system. Agents who have tested the upgrade report its improved performance and enhanced features make work faster and more efficient.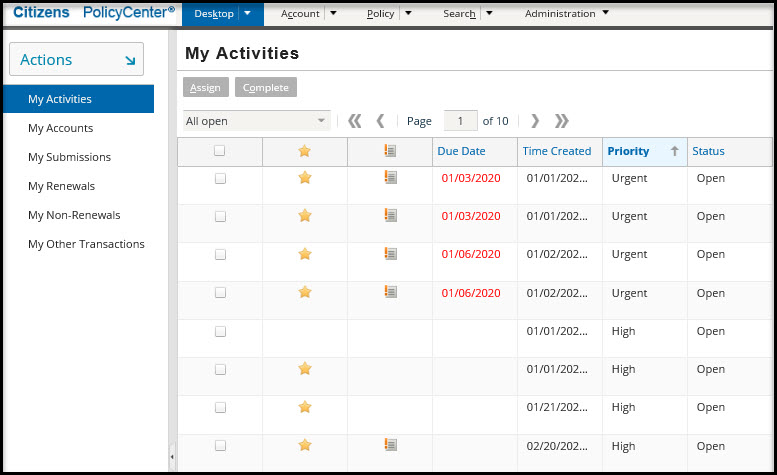 Figure 1: My Activities screen after the upgrade.
---
---
Some of the features of the upgrade include:
User-friendly interface
Enhanced document upload functionality
Ability to personalize user settings
---
---
Resources
Stay tuned for upcoming communications about the upgrade and any associated training and resources that will be available.
---
---
---
Agent Bulletins are provided for historical purposes only and have not been updated to include any changes that may have been made after publication. Agents can find the latest information by reviewing the applicable underwriting manuals and by logging in, then selecting Search → Search Frequently Asked Questions.
Breadcrumb Spacer with Print
Latest Personal Lines Bulletins
Latest Commercial Lines Bulletins
Latest Agent Updates Bulletins
Email Distribution for Agent Bulletins
Nodo: cit-ewas01:8080