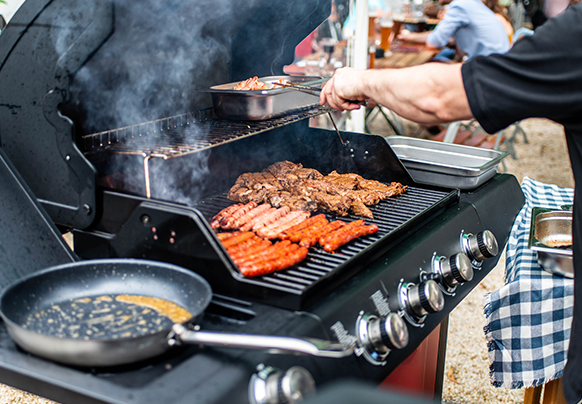 Between generators and power tools, there is plenty to worry about after a storm. The food you eat and the water you drink can also cause problems if you are not careful. With the power out and water systems possibly contaminated, special precautions must be taken to ensure you protect yourself and your family from food and waterborne illness.
Fear not. The Centers for Disease Control and Prevention (CDC) has a treasure trove of useful tips including a few very simple print-friendly guidelines on food and water safety.
If the power goes out, the general rule of thumb is to throw out any food that has had contact with storm water and then eat your way through your pantry, targeting perishable foods first and frozen foods second. Leave canned and dry goods with longer shelf lives for later. If in doubt, water should be hard boiled for at least one minute.
Most post-hurricane chefs will use a camp stove, propane gas grill or electric hot plate (for those with generators). Remember that not all meals need to be cooked. Think salads, nachos and sandwiches.
A few websites have dedicated articles to disaster food preparation. Even the City of Houston got into the act. Bon appétit:
Your Guide to Disaster Cooking: Food for Emergencies
The Spruce Eats
21 Pantry Recipes for Emergency Preparedness
My Homemade Roots
The Houston Emergency Preparedness Cookbook
The City of Houston
Recipe for Disaster: An Emergency Preparedness Cookbook
American Public Health Association