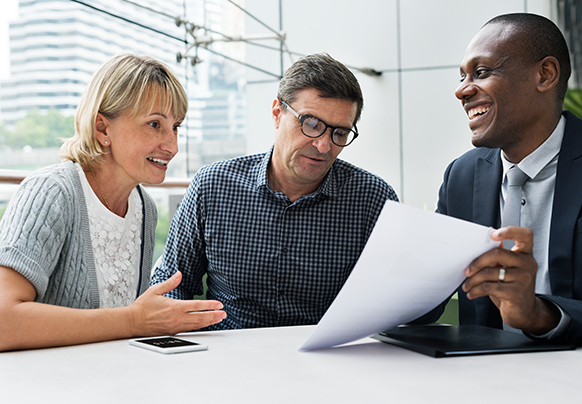 Are you one of many consumers who last reached out to your insurance agent back when MTV played music videos?
If so, you may be missing out on a wealth of information that could help save you money and protect you and your family at a time of rapid changes in the private property insurance market.
"Agents are valuable throughout the life of your policy," said Kelly Abell, a Citizens Agency Field Manager. "They can explain the coverages you have and provide their expertise on issues you may not have considered. Think of them as your insurance BFF (Best Friend Forever)."
Most consumers touch base with an agent when they first become a Citizens policyholder and again if they need to file a claim. But your agent is a valuable resource in between those two events and can provide much needed advice as you deal with other insurance related issues, including when you:
Make home improvements that increase the replacement value of your home. Are you adequately covered?
Install a new screened-in pool. It's covered, right? (Probably not) For more information, see FAQ 3644.
Receive an offer through Citizens' Depopulation Program. Should you accept it?
Transfer property ownership to your children. Is your property still covered?
Move and plan to rent out your existing home. What policy is right for you?
Your agent can answer these questions and a host of others, providing peace of mind and reducing the chance of unexpected gaps in coverage or delays when it's time to file a claim.
"When a broken window or a Category 5 hurricane happens, you want your homeowner policy to help you recover financially," said Carl Rockman, Citizens' Vice President of Agency and Market Services. "Your agent is in the best position to help make sure you're getting the best protection for your insurance dollar, and they may have alternatives to Citizens that can provide enhanced protection."