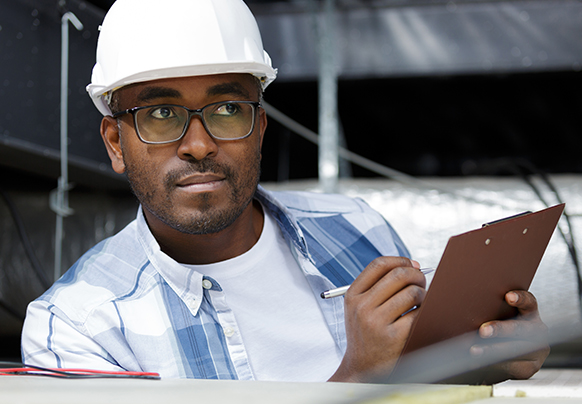 Citizens has begun inspecting more properties under an expanded property inspection program to help confirm that homes are in an insurable condition and all features have been accounted for.
We're ramping up our free inspection program for numerous reasons. At the top of the list is making sure properties meet minimum underwriting guidelines so potential issues are identified before a loss occurs. This allows policyholders to address deficiency issues – a hidden leak or damaged roof, for example – ahead of time.
Generally, Citizens will order new-business inspections within the first 30 days of issuance. Renewal inspections will be scheduled prior to your renewal.
Citizens has contracted with a handful of inspection firms to conduct these inspections. They are:
C&E Information Services
Mueller Services Inc.
Sutton Inspection Bureau Inc.
Note: Additional inspection companies may be added later.
---
---
Here's How It Works
Citizens will send you a separate email if your policy has been selected for an inspection. Your agent will also be notified that you have been selected for inspection. Seasonal residents should contact their agent and Citizens with their availability.
The inspection company will then contact you via email, phone or mail if your policy has been selected for inspection. Their communication will include the type of inspection to be conducted.
Inspectors will adhere to COVID-19 protocols and provide identification when they arrive. You or your representative need to be present for an interior inspection. You don't need to be present for an exterior-only inspection provided access is available to the entire exterior of your home.
Once the inspection is complete, your agent will receive a copy of the report. You will be contacted only if there is an issue that needs to be addressed. Your agent will be your point of contact.
These free inspections may help you avoid major problems in the future by verifying that your property meets minimum underwriting guidelines and brings Citizens closer to private market standards. Your agent will be there to assist you throughout the process, and we're also here to help.