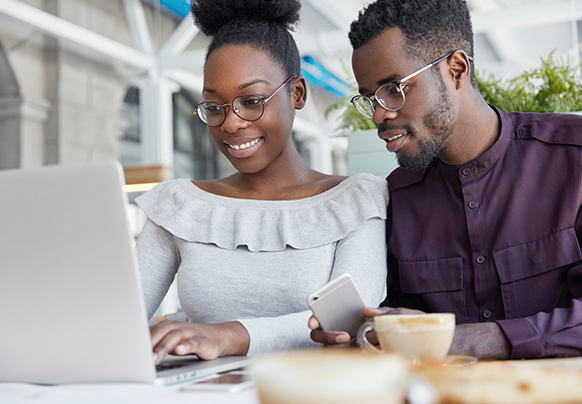 It's likely one of the most important documents you've never read. Yes, we're talking about your policy Declarations page, or "Dec Page" for short.
Part of your policy packet, the Dec Page provides a one-stop overview about your policy, including property characteristics, deductibles, coverage limits and credits applied to your policy.
For most homeowners multiperil policies, it outlines coverage amounts for the following categories:
Coverage A – Dwelling covers your home and attached structures. Your coverage amount is determined based on the estimated cost of completely rebuilding your home and attached structures following a total loss
Coverage B – Other Structures covers permanent structures not connected to your home such as detached garages, decks, fences and storage sheds.
Coverage C – Personal Property covers the depreciated value (Actual Cash Value) of your home's contents and personal items such as clothes, electronics, furniture and appliances. Replacement Cost coverage is available for an additional cost.
Coverage D – Loss of Use pays for expenses in excess of the usual cost of living when you temporarily cannot live in your home due to a covered loss.
Coverage E – Personal Liability covers bodily injury or property damage for which you or other people covered by the policy are deemed legally liable.
Coverage F – Medical Payments to Others is designed to pay for certain necessary medical expenses of someone injured in an accident on your property or caused by an insured.
---
---
Policy Deductibles
Another item on the Dec Page is your deductible, which represents the amount of a covered claim that is your responsibility to pay. The amount is applied to the total amount of the covered loss to determine Citizens' responsibility. Payments are made only if the amount of the covered loss exceeds your deductible. There are two types:
Percentage Deductibles (Hurricane and Sinkhole claims): These deductibles apply only to the perils of hurricane or sinkhole and are determined based on a percentage of your home's insured value.

For example, a 2% hurricane deductible on a home insured for $200,000 in Coverage A would be $4,000. The dollar amount of percentage deductibles changes as the insured value of your home changes, either through inflation or if you make improvements to your home that increase its total insured value.

The Hurricane deductible is applied on a calendar-year basis from January through December. Once the amount of covered hurricane loss in a calendar year exceeds your Hurricane deductible amount, the Hurricane deductible amount is satisfied. Any subsequent hurricane losses in the same year then will be subject to your policy's All Other Perils deductible.

Note: You may want to report your loss even if you do not believe the loss will exceed your Hurricane deductible because the amount you pay would apply toward your calendar-year Hurricane deductible, reducing your cost for any subsequent hurricane losses that year.

Fixed Dollar Deductibles (All Other Perils): Under your Homeowners policy, if your home sustains damage from a covered peril other than a hurricane or a sinkhole, the All Other Perils deductible applies. This is set at a fixed dollar amount ($500; $1,000; $2,500; etc.). Generally, these will not change unless you purchase a lower or higher deductible amount.
When shopping for coverage, ask your agent to review deductible amounts as part of your policy comparison. In most cases, selecting a higher deductible will decrease your premium.
Now, that wasn't so bad, was it? You now have a better understanding of your Dec Page, one of the most important documents you have ever read.