Web Content Display (Global)
New Citizens Learning Center
-------------------
-------------------
July 06, 2020
Citizens announces the launch of Citizens Learning Center (CLC), your gateway to online learning modules, recorded webinars, and registration for Citizens webinars and classroom training. It's now live and available to credentialed agents and licensed customer service representatives.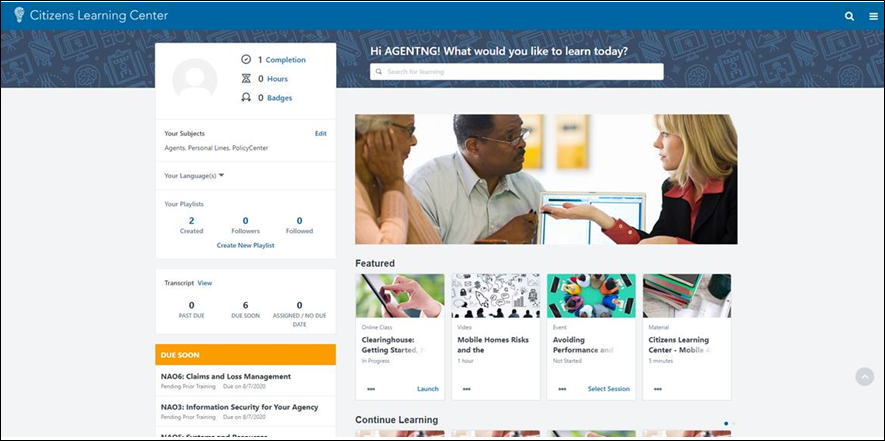 Figure 1: Citizens Learning Center homepage
---
---
Access
You can access CLC by logging in to the Agents site and selecting Citizens Learning Center from the Systems drop-down menu.
Citizens will continue to send training bulletins and post webinar and class trainings on our Training page. Links in the training bulletins and the Training page will direct users to CLC.
---
---
Notes:
You must access our live webinars through CLC.
Pop-up blockers must be turned off to launch online courses.
Once you have registered for an upcoming event, CLC will email you a confirmation and calendar link.
CLC offers mobile capability, which enables access using mobile devices supported by iOS and Android.
Noncredentialed APs cannot access CLC at this time. Citizens soon will provide login credentials and a CLC webinar to these APs.
---
---
Resources
Citizens has prepared two quick start guides to assist you with CLC basics, one for computer access and the other for use via the Cornerstone Learn app. The guides are located on the Personal and Commercial training pages of the Agents site under General
Citizens will provide CLC webinars in the future.
---
---
---
Citizens provides agent communications online for historical purposes only, and the communications have not been updated to include any changes that may have been made after publication. Agents can find the latest information by reviewing the applicable underwriting manuals, and by logging in and accessing our FAQs, which are available from the top of any page on our website.
Web Content Display (Global)
Web Content Display (Global)
Here are the Newest Agent Bulletins
Latest Agent Updates Bulletins
Latest Personal Lines Bulletins
Latest Commercial Lines Bulletins
Email Distribution for Agent Bulletins
Node: cit-ewas01:8080